A large international company supplying fish and seafood around the world, the need arose to transport 20 tons of live crab from Murmansk to Seoul. The main requirements: to meet the target price and bring the crab alive.
After studying the nuances of this task, we came to the conclusion that we can't spend more than 16 hours for transportation if we want to fulfill customer requirements. Procrastination in this matter, in the literal sense, is a "matter of life" (crab).
In order for the crab to remain alive, it is necessary to observe the temperature regime of transportation, keeping a constant temperature on board in the range of 4-8 ° C.
Within the given target price, we picked up a charter cargo aircraft that is able to overcome the route without refueling and will be delivered max for 15 hours. We installed control and measuring equipment to comply with the temperature regime. As a result, the cargo was delivered in 12 hours and the crab reached Seoul alive.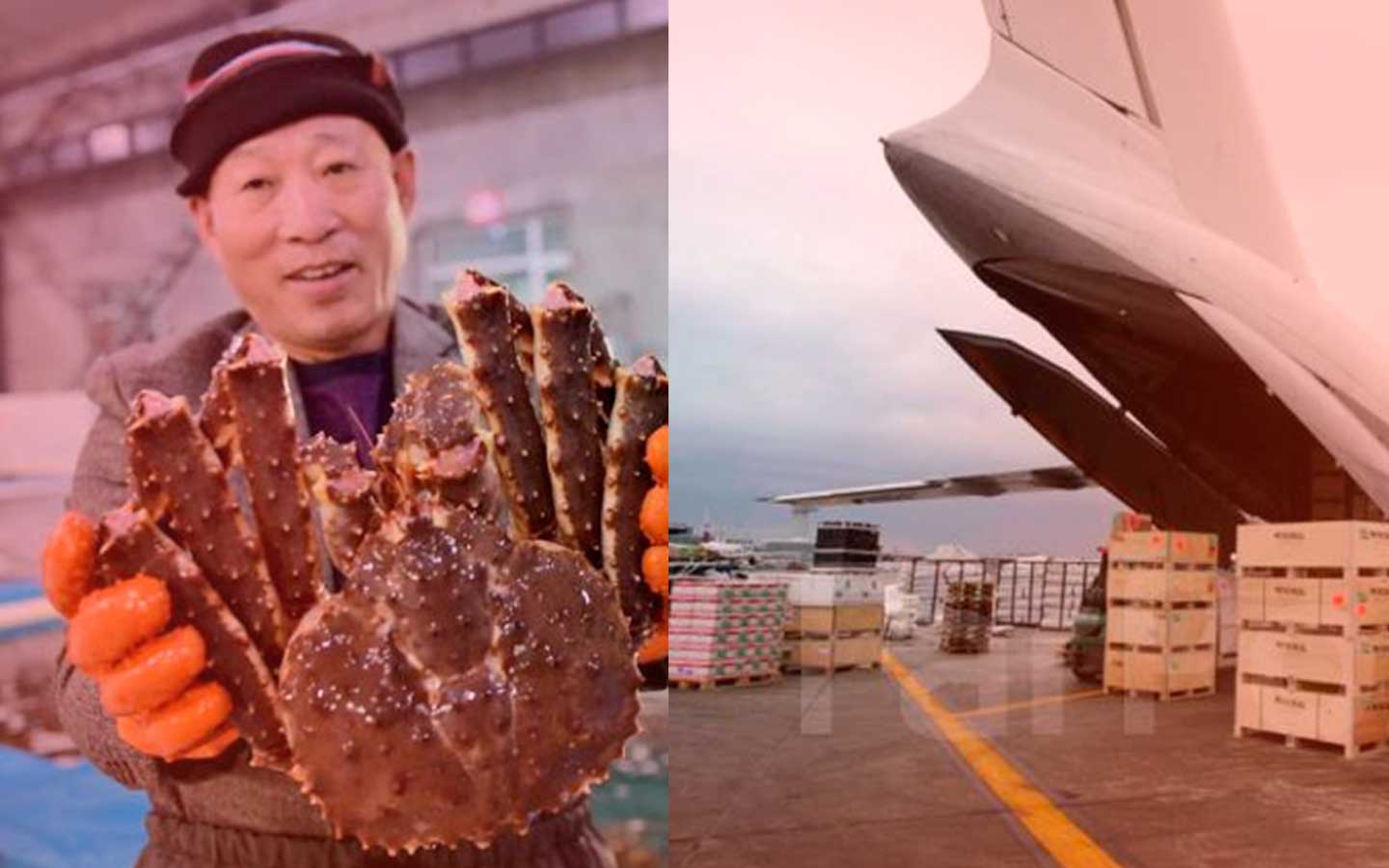 Deliver 20 tons of live crab to Seoul.