There are a high number of vendors with low-quality goods that flooded the market of China. It is difficult to find a quality supplier in the medical equipment. Our task was to find nitrile's medical gloves. It is important that the gloves must have a medical purpose and have a quality certificate of 510 (k) FDA.
Currently, the market is oversaturated with proposals for the production and sale of gloves made of nitrile, latex and vinyl. However, most of the offers are products that do not pass any registration and certification. Checking the incoming offers from Chinese manufacturers, we saw a big difference among the prices. Each manufacturer assured that its product is certified and has the appropriate quality.
We checked not only their offers, but also the history of the companies who sent them. As it turned out, most of these companies in the autumn of 2019 were engaged in anything except the production of medical equipment and personal protective equipment. Someone made calculators, someone produced lighting devices, someone was engaged in the production of children's toys.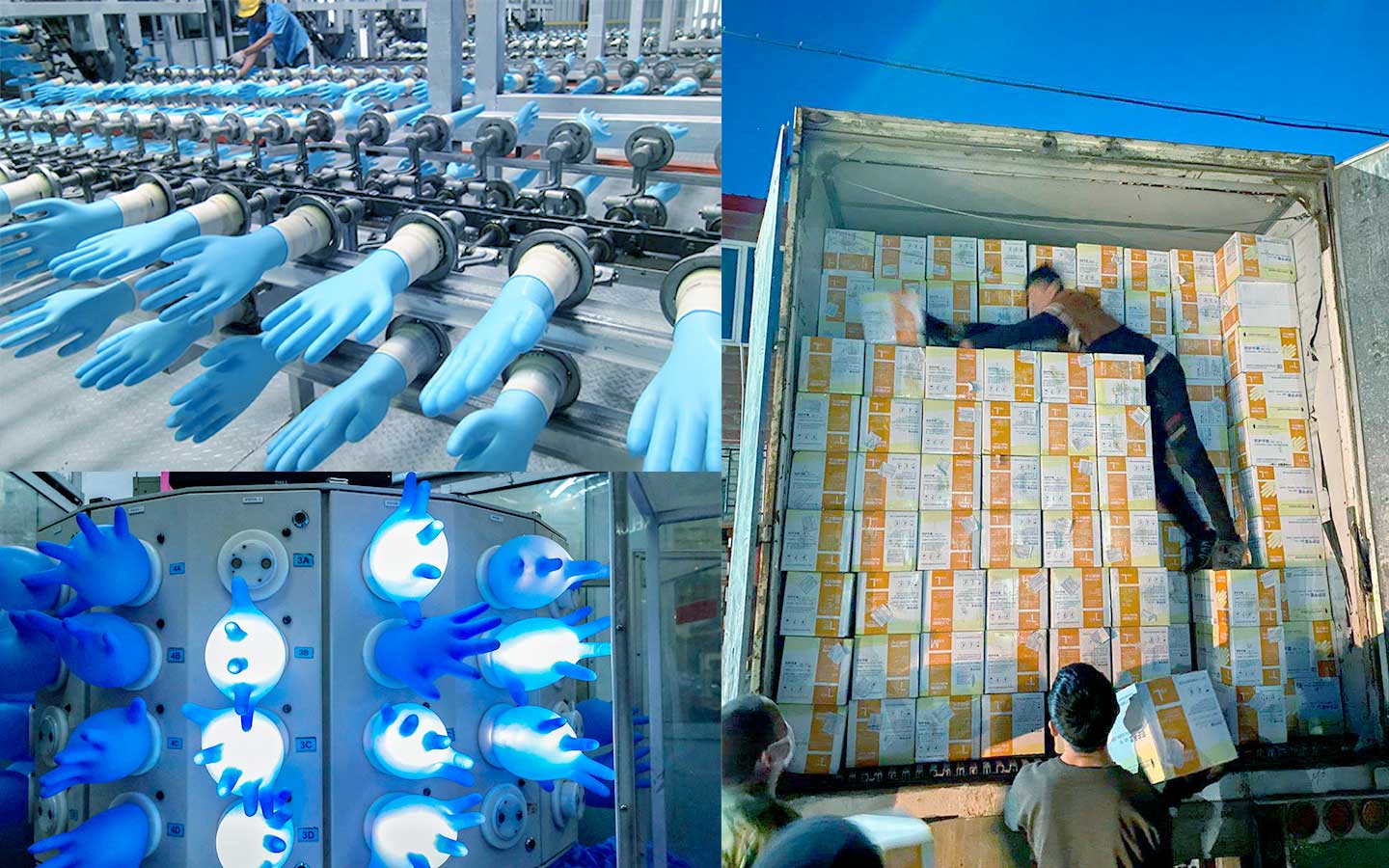 We eliminated such offers right away leaving offers only from core companies. Visits to factories by potential suppliers showed that a lot of the factories were overloaded with orders, but continued to offer their products and accept orders. These candidates also did not suit us. Because the volume of 1,000,000 boxes (50,000,000 pairs of gloves) is a large volume. The capacities that factories had at their disposal would send us a long line. Many factories in China continue to take orders despite the full workload of production. They are assuring potential customers that they will deliver the goods in the shortest possible time.
We checked over 200 offers, our specialists personally visited 7 potential suppliers. Afterwards we reduced the list of potential manufacturers to 2 factories that looked identical. A further choice fell on the plant which offered a lower cost of its products.
1 000 000 boxes of nitrile medical gloves.
The cargo was dispatched in three batches of 330 thousand / 330 thousand / 340 thousand. For fast cargo delivery, we used cargo charter flights.